For sixty years, Jim Osborn operated Paratex (Paramount Services LLC) in Seattle and has grown the business throughout the state of Washington by building honest relationships with people who value local experience.
Large-scale health facilities, food distribution sites, single-family homes, apartments and some of the area's most beloved restaurants have in common their trust in Paratex to resolve and prevent common northwest pest issues.
Please take a look below at how Paratex came to be, and what it has become: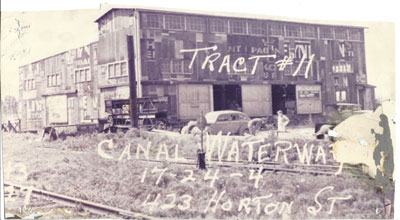 1908
In 1908 Ruddy Fumigation in Pioneer Square was keeping rats from the Seattle waterfront and docks by putting sulfur pots in the ships' cargo holds.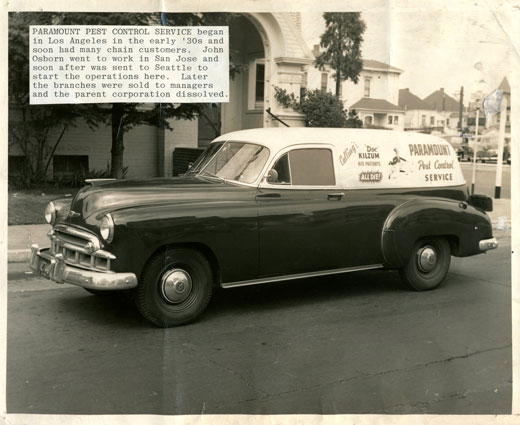 1940s
In the 1940s, Paramount Pest control in California (named for one of its biggest customers, Paramount Studios), was looking to expand to the northwest. John Osborn moved his family to Seattle and opened operations on Dearborn street for Paramount Pest Control.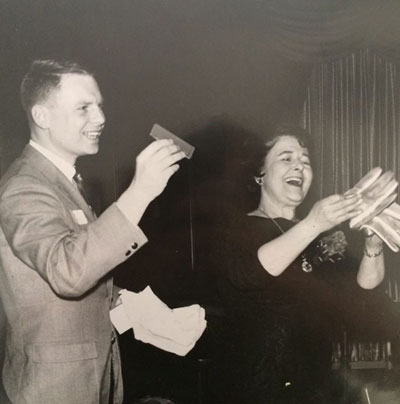 1962
In 1962, his son, James (Jim) Osborn, combined the Ruddy Fumigation Co. with Paramount Pest Control and created what has been Paratex ever since.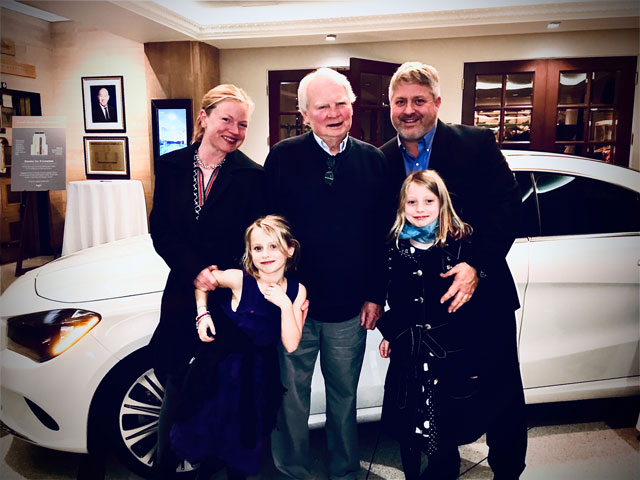 Today
Today, Paratex is still a family-run business operated by the next generation. Jen Osborn and Ed Kloth are both third-generation Seattle natives with the goal of taking care of customers both old and new.
As the Northwest continues to grow, we look forward to adapting to the changing markets and needs of our commercial and residential customers.
Paratex technicians and operations team stay with the company for many years due to time-tested values of caring for our customers and each other. Let our experienced team help you prevent pest issues before they arise and take care of any existing activity safely and effectively.
Paratex Leadership
Jen Osborn, Owner – jen@paratex.com
Ed Kloth, Owner – edkloth@paratex.com
Ray Williamson, General Manager – ray@paratex.com
Sarah Anderson, Office Manager – sarah.anderson@paratex.com
John Frost, Sales Manager – jfrost@paratex.com
Mike Gustaves, Administration & Accounts Manager – michael.gustaves@paratex.com
Dexter McKinney-Harmon, Routing Manager – dex@paratex.com