Paratex has roots in Seattle dating back to 1908. When you've been working in pest prevention for that long, you learn a thing or two about the trade and what it takes to make customers happy. Maybe that's why Paratex is trusted by large-scale health facilities, food distribution sites, single family homes, apartments, and some of the area's most beloved restaurants. Learn more about the history and leadership of Paratex.
With so much experience under the belt, we have more knowledge than we know what to do with. Whatever your issue is, we can help you out. We can help with prevention and/or exisiting activity of a wide variety of pests.
Paratex is one of the few companies in the Northwest with the licenses, insurance and experience to perform fumigations. We can also help with wood destroying organisms and exclusion services.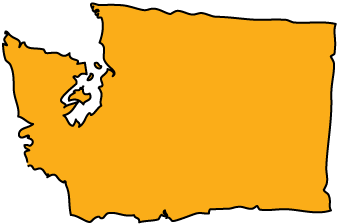 ★★★★★

We emailed Paratex and Mei promptly arranged with Ray to come by for an inspection this week. Ray was able to come by the day after we reached out which was great. In addition to inspecting our place, he was very educational, giving a breakdown of the Seattle region and what to expect as far as pests go in our area and pointers on simple every day things we can do as preventative measures. If a pest situation ever arises in the future I will definitely reach out to him again.

Mark Weiser
★★★★☆

I've known Ray for over 10 years before he branched out on his own. He serviced my house and 2 apartment buildings I owned. He is honest, knowledgeable and really knows his bugs & critters. I moved from the area 3 years ago and have missed him ever since. You will not regret choosing Ray as your pest service professional!!!!!

Rowan Adams
★★★★★

I've used Paratex for years now and they're awesome! I've mostly used Steve for ants for our West Seattle home, although we've also successfully dealt with rats and hornets on other occasions. Steve's a true professional and super reliable. He's also fun to chat with and very informative about what I'm seeing. Paratex has always been very generous and direct with pricing. This is a great service that I recommend to all my neighbors!

Casey Mann